Easy monetization, as one-two-three
Your own
Pinterest website
Pinclone is built on WordPress, the most popular content management system in the world. Installing Pinclone is extremely easy since on-screen instructions are provided. Moreover, Pinclone is highly extendable via WordPress plugins.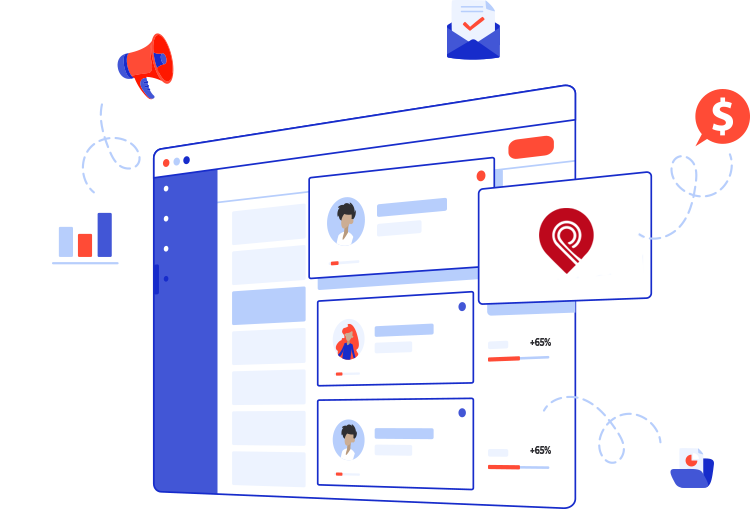 What Pinclone

offers
It combines a complete series of Pinterest's functions along with an eye-catching responsive design and easy monetization methods. Build your own Pinterest community in minutes!

Register your domain
Give life to your Pinterest community idea. Register your own domain and apply a basic hosting package to it, so you can Install WordPress and Pinclone.

Install Pinclone
Download Pinclone and read our fast installation docs. It will take only five minutes to have Pinclone correctly set up, up and running!

Apply advertisements
Register or use your existing advertisements through an ad network. No matter of the network - Pinclone can accept HTML/JavaScript ads in multiple positions.

Sit back and enjoy
Now its time to relax, watch your community grow day by day and your passive income getting bigger and bigger. Easy, eh?
Explore Users' Experience
Frontend

possibilities
Pinclone delivers great user experiences. It transforms your website to a Pinterest community, allowing users are able to share their ideas, brands, pictures, website's links via pinning onto an interactive board, post comments, interact with others, get notifications, pin priced gifts & more, just like Pinterest!
Its engagement is huge and if offers monetization methods via a built-in ads system. Users can log in/register via social networks & pin things from remote websites, local computer, or using "Pin it" bookmarklet etc.
Plethora of functionalities
Backend

possibilities
Pinclone offers a complete series of Pinterest's functions and great opportunities for modifications like custom logos, styles, headers, banners etc.
It is based on Bootstrap framework (used even by Twitter), in order to perform super fast in every webhost.
Its requirements for hosting are minimum. It can run really smooth on every server and it stores your users' details for marketing purposes. As a WordPress theme, is allows you to add WordPress plugins to your website as well.
Got questions?
Lets talk!
Enter your email address below and a representative of our team will get back to you super shortly.